VW Specialist Service by CarHavn
VW is unique among European brands for its value, design, and high build quality. With a VW you can drive an amazing, safe, and reliable car that doesn't cost a fortune to maintain. From the iconic Beetle to the original hot-hatch, the GTI, you can trust CarHavn to maintain and repair your VW at the specialist level.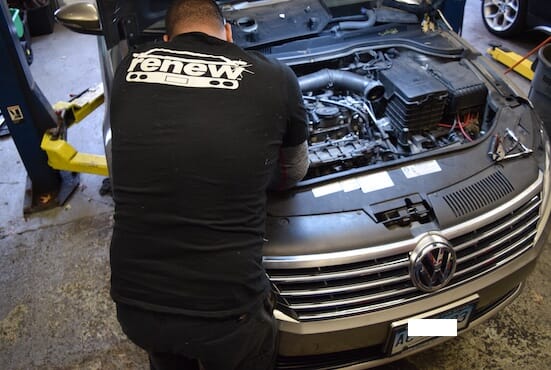 Our techs have decades of combined experience with VWs. From a basic oil service to entire engine replacements and electronic module programming, we have done it all. We employ ASE certified techs, equip them with the latest diagnostics equipment and technical information, and constantly train them in the most advanced procedures.
FACTORY RECOMMENDED MAINTENANCE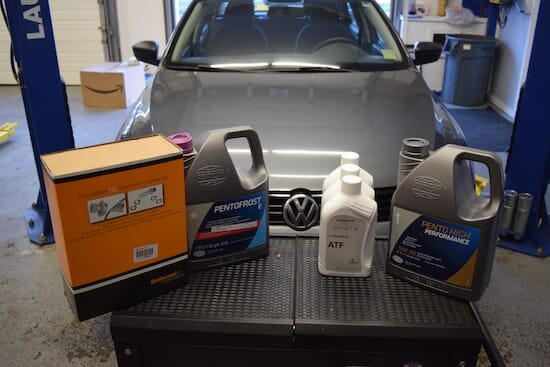 The best way to keep your VW running at top performance and maintain its safety and value is to stick to that old friend in your glovebox: VW's recommended maintenance schedule. VWs require a set of services and checks every 10,000 miles. Our experience also dictates that VWs greatly benefit from an intermediate basic oil and filter replacement at the 5,000 mile mark.
CarHavn uses top-quality fluids and parts by German brands like LiquiMoly, MANN, and BOSCH for this critical service.
DIAGNOSTICS AND PROGRAMMING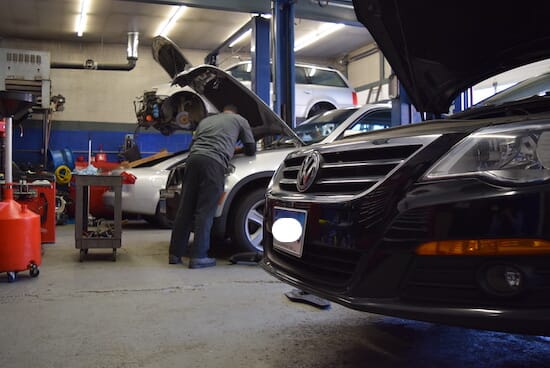 Late-model VWs derive their performance from a number of electronic modules. While highly reliable, sometimes the need arises to replace or reprogram them.
Likewise, many issues require both mechanical and electronic diagnostics. We are fully equipped with the right specialists tools and equipment to keep your VW happy.
VW Camshaft Bridge Repair
One of the most common repairs we do is the camshaft bridge replacement. The design of the little mesh that allows oil at a certain pressure into the camshafts was flawed, causing the mesh to break. This has a number of detrimental consequences, including engine failure.
Symtoms include:
- Code P0016
- Frequent stalls
- Slow cranking at start-up
- Reduced power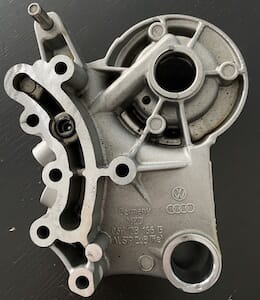 Cam Bridge
This is the part in question. It has gone through multiple design revisions to address this known issue.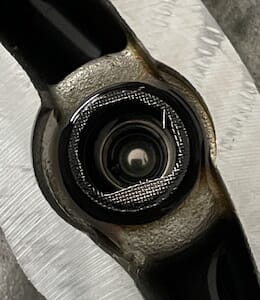 Broken Mesh
The missing parts of the mesh can be clearly seen here. Imagine the havoc those metal pieces cause in the delicate timing system of your TFSI engine.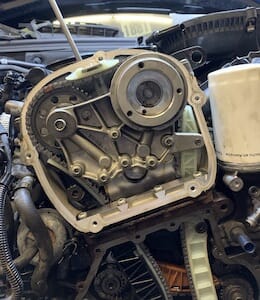 While Here...
We can make sure all the other parts of the timing system look healthy. If not - this is the time to take care of them!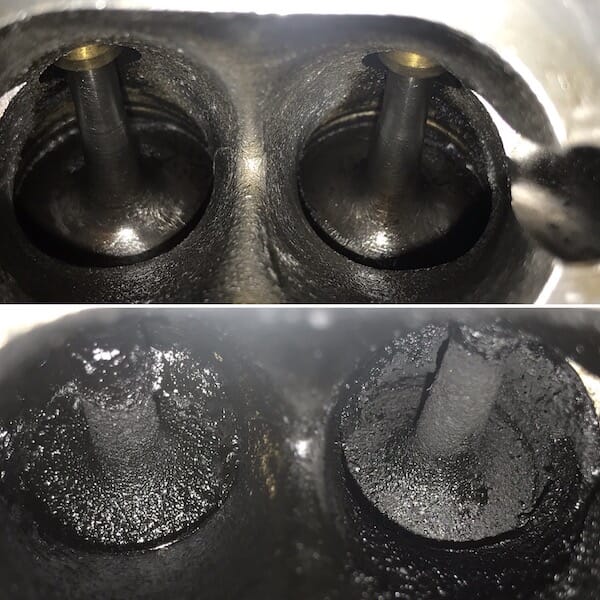 VW Decarbonization Service
Modern VW engines need to be regularly de-carbonized. Direct fuel injection technology, paired with impurities found in gasoline, create carbon deposits on the intake port and on the back-side of the intake valves, limiting airflow into the cylinder. This causes issues like check engine lights, poor performance, and low fuel economy.
Unlike other shops that use chemical or walnut blasting methods, we do valve cleaning by hand. While this takes more time, it produces the best results, as there is no danger of damaging materials being left in your engine.