CarHavn Mechanical Breakdown Protection Plans
Will you be covered?
Mechanical breakdowns are a fact of life. New car warranties typically expire after 4 or 5 years, and even the best used car warranties only last 30-90 days. When your car needs repair, will you be covered? A high-quality CarHavn Mechanical Breakdown Protection Plan is a smart decision to protect the future self against the high expense of car repair.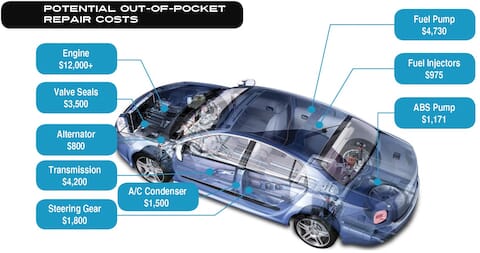 You chose a European-engineered vehicle for its performance, beauty, safety, and handling. While newer European cars are built better than ever, they pack higher levels of mechanical and electronic components that always have a chance of a breakdown.
With the CarHavn Mechanical Breakdown Protection plan you have the choice of servicing your car here, with the same trustworthy people who sold you the car, or choose any licensed repair facility.
Most Extended Warranties Are Terrible!
What you have heard is true.
In addition to selling cars, we operate a highly successful Service Center, so we deal with Extended Warranties when it truly matters - when a repair is needed. Most insurance-sold plans and internet company plans are designed to benefit the issuer, not the customer: they regularly decline claims, want to use used parts, and have high deductibles. Most customers are not satisfied with the experience they go through. There has been a recent spike in online-only companies with pretty websites... and terrible products. Are you buying the website or the warranty?
Our Plan Is Better
We are European specialists

We use new specialist parts and fluids

Our coverage is superior to most plans

We have plans to fit most budgets

You can finance the warranty even if you buy the car cash

You can choose to repair your car with us or at any repair facility

Maintenance benefits

Best Internet Price. Our low overhead means we can pass the savings on to you !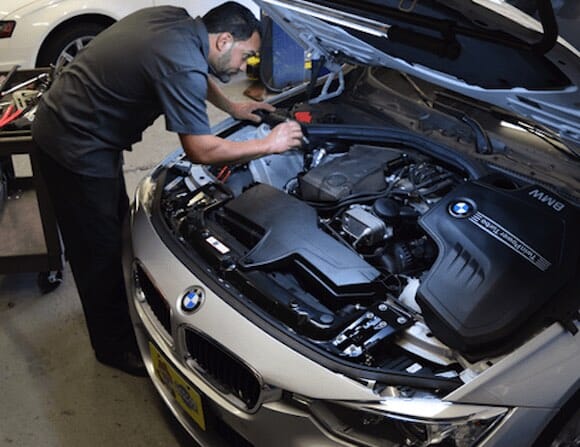 Repair With Us And Get More
We want to be your Service Center of choice
Don't be a stranger! Most of our customers choose CarHavn because of our expertise in European cars. We want to be the trusted place where you maintain and repair your car as well. So even though you can choose where to repair your car, we offer you extra benefits to service with us:
Loaner Vehicle
We are glad to offer you a complimentary loaner car while your repair is completed. Please call ahead of time to check availability.
No Deductible
If you repair your car with us, there is no deductible for your repair, ever!
Towing Benefits
We have contracts with many towing partners, and will double the towing benefit in your contract!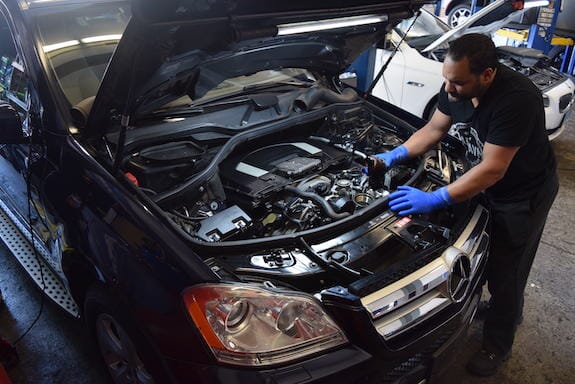 Not Every Warranty Is the Same
Ours is a mechanic's warranty, not an insurance one. Buy direct and save!
Better Coverage

The most important feature of a warranty is what components and repairs the warranty covers. Our coverages are extensive, and are superior to most plans!

Transparent Pricing

We will quote you a price upfront that includes all charges. There are no hidden fees, and your price won't change during the course of your contract..
Coverage Chart
Top Protection For Less
Savvy customers understand that two things truly matter in an extended warranty: 1. The coverage 2. The price. We invite you to compare our warranty to any product in the market. We are confident you will see our value is superior!
| | | | |
| --- | --- | --- | --- |
| ENGINE: All internal lubricated parts; timing belt, pulleys and cover; oil pump; water pump; manifolds; harmonic balancer; crankshaft pulley; engine mounts | | | |
| TRANSMISSION: All internal lubricated parts; torque converter; vacuum modulator; front pump. The transmission case, housing and oil pan, only if the damage results from the failure of an internal lubricated part. | | | |
| TRANSMISSION MANUAL / TRANSFER CASE: All internal lubricated parts, plus the transfer case housing only if the damage results from the failure of an internal lubricated part. | | | |
| FRONT-WHEEL DRIVE: All internal lubricated parts; axle shafts, propeller shafts, constant velocity joints, U-joints, front hub assembly and bearings. Final drive housing and rear axle housing for All-Wheel Drive only if the damage results from the failure of an internal lubricated part. | | | |
| REAR-WHEEL DRIVE: All internal lubricated parts; axle shafts, propeller shafts, U-joints; hubs and bearings. Drive axle housing and front axle housing for Four-Wheel Drive only if the damage results from the failure of an internal lubricated part. | | | |
| ENGINE COOLING SYSTEM: Fan, fan clutch, fan motor. | | | |
| FACTORY AIR CONDITIONING: Condenser, compressor, clutch and pulley, evaporator, receiver dryer, accumulator, HVAC controller and module. | | | |
| FRONT SUSPENSION: Struts; upper and lower control arms and shafts and bushings; upper and lower ball joints; stabilizer shaft, linkage and bushings; spindles and supports; wheel bearings. | | | |
| STEERING: All internal lubricated parts; rack and pinion and all internal parts; power cylinder assembly, power steering pump, main and intermediate steering shafts and couplings; tie rods and tie rod ends; idler arm, pitman arm. Electric steering motor, electric cylinder assembly, rack and pinion with electric power assist. | | | |
| BRAKES: Master cylinder, vacuum and hydraulic power brake booster, wheel cylinders, hydraulic lines and fittings; disc calipers. | | v | |
| FUEL SYSTEM: Fuel pump, fuel injection pump, fuel injectors, fuel rail, metal fuel delivery lines, nozzles, vacuum pump, and vacuum assist booster. | | v | v |
| ELECTRONIC HIGH TECH COMPONENTS: Level control compressor, sensors and limiter valve; pneumatic suspension pump sensors and valves; fuel injection sensors and control module; ignition module; crank sensors; digital or analog instrument cluster; moisture control unit and sensors; anti-detonation sensors; manufacturer installed combination entry system; manufacturer installed anti-theft device; ABS (anti-locking braking system); electronic brake control module. | | | v |
| ELECTRICAL PLUS: All power motors and solenoids related to the electrical operations of antennas, door locks, power headlight motors, seat motors, mirrors, convertible tops, power trunk releases. | | | v |
| vFACTORY-INSTALLED NAVIGATION SYSTEM: Display, controls, and all electrical components. | | | v |
| SEALS AND GASKETS: Seals and gaskets relating to covered components. | | | v |