A TRUE MINI SPECIALIST IN NEW HAVEN
BMW purchased the iconic MINI brand in 2000, and they have done a stellar job in advancing their design, technology, and performance. MINI Coopers inherit many of the excellent driving dynamics for which the BMW is known for. The styling is unique and proudly different - many of the controls resemble those of an airplane, and even the logo has wings in it. The Cooper-S models offer turbocharging technology, designed to offer higher power and improved fuel economy. The best part about MINIs is the amazing customers that drive them - typically fascinating characters with a deep love for their cars.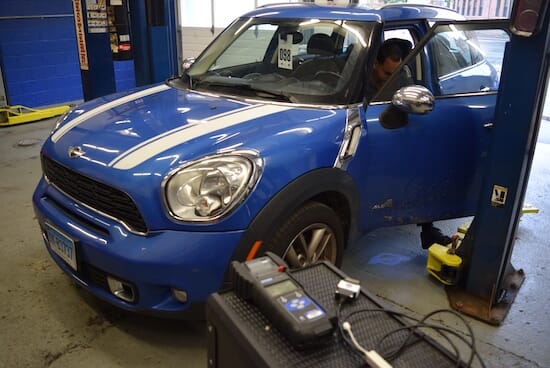 Our BMW expertise translates nicely to MINI Coopers. Our ASE Certified techs have many years of experience with all three generation of MINIs - from the early R50/R52/R53 cars with the Supercharged engines, to the legendary R55/R56/R57 Second Generation, to the 2014+ F54/F5/F56 3rd Generation MINIs.
Our techs are constantly receiving training to continuously improve and fine-tune their techniques to offer you accurate diagnostics and repair quality on par with the dealership.
Come see that 'Ditch The Dealer' is all about!
ADVANCED MINI COOPER DIAGNOSTICS AND PROGRAMMING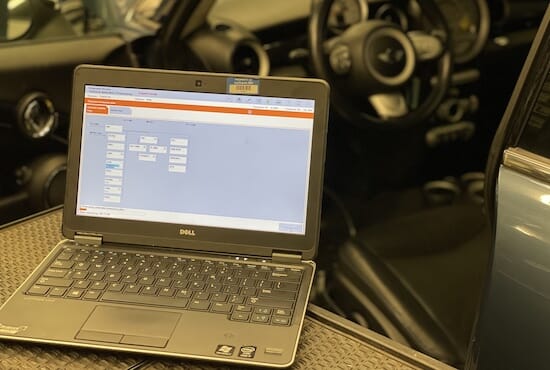 MINIs are small cars that punch above their weight in performance and design. They are technologically advanced sports cars that require specialist tools and technicians to diagnose them properly.
CarHavn, as a true MINI specialist, has invested in the right tools and equipment to accurately diagnose and repair your MINI. Our main tool is not the wrench - it's the laptop, loaded with the same software the franchised dealers use to run diagnostics.
We can replace and program modules too.
Come see why our customers affectionately know us as 'MINI of New Haven'!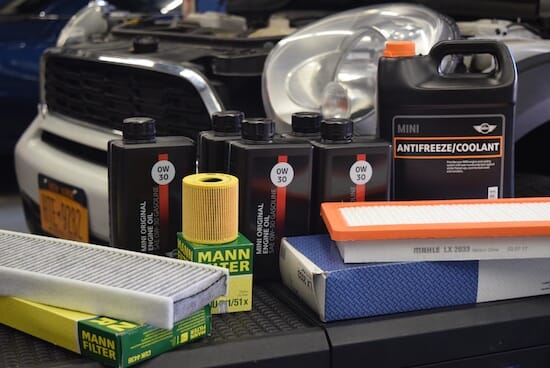 MINIs use a combination of sensors and time-measuring computers to establish the ideal time to perform maintenance. While this may sound like a great idea, experience has demonstrated that a careful owner needs to perform maintenance on a more frequent basis. Our recommendation is to replace the engine oil and filter every 5,000 miles or 6 months, to begin with. Other parts like spark plugs, coils, thermostats, and batteries have their own replacement intervals.
See us for time-tested, expert recommended maintenance intervals for your MINI Hardtop, Clubman, Countryman, Paceman, Roadster, or Convertible.
MINI TIMING CHAIN REPLACEMENT SERVICE
We replace timing chains, guides, pulleys, and tensioners on MINIs on a daily basis. Our technicians have deep expertise in all MINI engines. We offer a 24 month, 24,000 mile warranty on this service.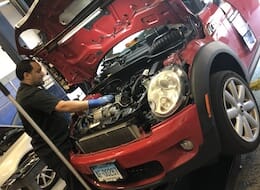 Expertise
Our technicians have replaced timing chains hundreds of times with excellent results. We understand this delicate job very well.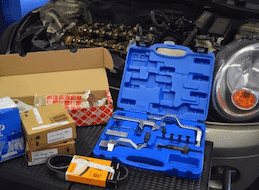 Equipment
CarHavn has the exact specialist tools to replace MINI timing chains in every engine in the lineup.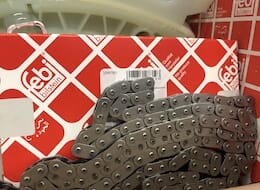 Excellent Parts
There is no sense in using the same OEM kit that is known to fail. We upgrade the original part with a sturdier, proven better timing set.
MINI COOPER CLUTCH REPLACEMENT
MINIs with manual transmissions are the most fun! They also tend to last the longest, as the transmission components are designed to be replaced an unlimited number of times.
Our clutch service includes several components: the pressure plate, flywheel, and master and slave cylinders. All these components work in unison.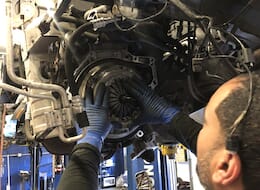 Expertise
We have done hundreds of clutch jobs on Hardtops, Countrymen, Pacemen, Convertibles, and Clubmen. We know this job very well.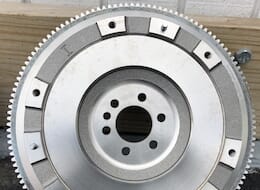 Mechanical Parts
We use either a SACHS or a VALEO kit for this repair. Both companies provide kits to MINI, and therefore provide a perfect fit. Replacing the cylinders is a must!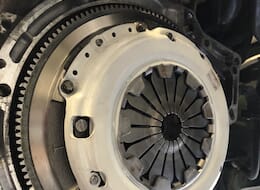 Free Fluid Change
We will replace the manual transmission fluid free of charge with your clutch replacement job.