A True Jaguar / Land Rover Independent Specialist
CarHavn is the premier independent specialist servicing Jaguar and Land Rover cars in the New Haven, Hamden, North Haven, Fairfield, Guilford, Branford, and Old Saybrook communities.
With its rich legacy as a motorsports and luxury icon, Jaguars drive and look like nothing else in the road. The balance between amazing performance and elegant design makes Jaguar owners incredibly loyal and passionate about their cars.
Land Rovers, with their well-earned reputation as the original luxury SUV, are a perfect fit for New England. Rugged and classy - know anybody like that?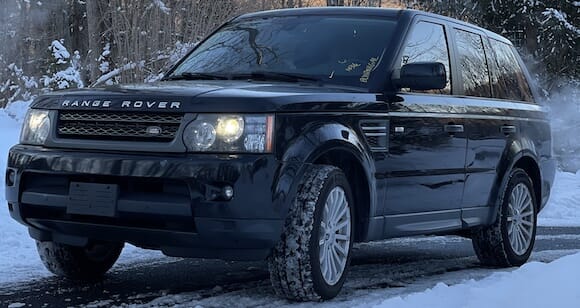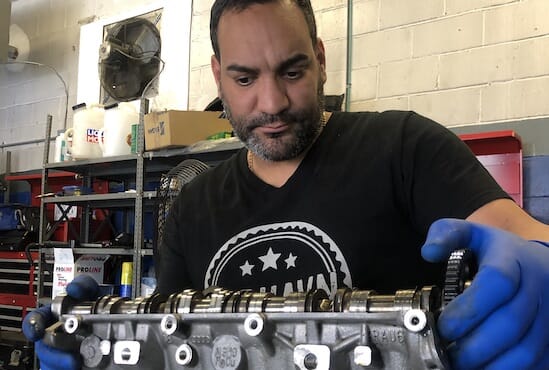 CarHavn employs master mechanics with ASE certifications. Our techs have extensive experience in all Jaguar Land Rover engines, from the Rover V8s, to the BMW era, to the most recent Jaguar power plants. We also have extensive experience in all the electronic systems powering the performance and luxury JLRs cars are known for. We continuously train our techs so they are updated on all the latest engineering innovations coming out of Solihull.
JAGUAR LAND ROVER DIAGNOSTICS AND PROGRAMMING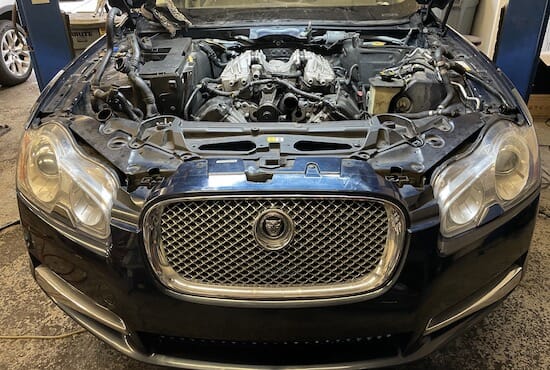 We often say that our main tool is not the wrench - it's the laptop.
CarHavn operates advanced factory-like software that allows us to properly run diagnostics. The JLR factory bakes diagnostic sequences into their software to guide the technician through the mechanical and electronic intricacies of the repair. A proper diagnostic is essential to a proper repair.
Our software can also update the myriad electronic modules in the typical Jaguar or Land Rover. We have the ability to replace and reprogram modules at a fraction of the cost of the franchised dealer.
JAGUAR LAND ROVER BRAKE SERVICE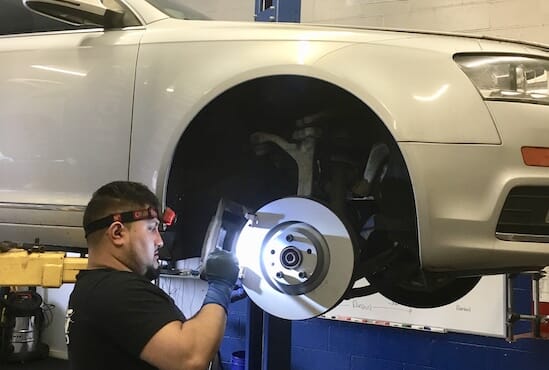 Time for brakes? Our superior brake parts are considered an upgrade over what the dealer offers. You see, Jaguar Land Rover does not make rotors, brake pads, or sensors. They repackage products made by a manufacturer in Europe, typically a company like Textar, ATE, or Pagid.
Nothing wrong with that, but why not upgrade for less?
We use superior products - legendary zinc coated, German Zimmerman rotors, Euro-formulated Akebono (or similar) pads, and a sensor made by the OE manufacturer. A better brake service, for less!
We also have the ability to reset the computer. This has two major benefits: 1 The car knows it has new brakes, and applies pressures accordingly 2.The dashboard message stops annoying you!
Jaguar Land Rover Transmission Service
Modern transmissions are marvels of engineering - that require regular upkeep to maintain performance and avoid very expensive repairs. CarHavn can replace the filters and fluids in accordance with the manufacturer's guidelines.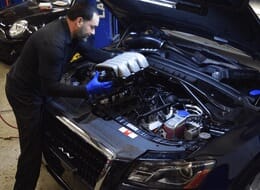 Expertise
Our technicians have been trained in the proper procedures to perform transmission service. We also do this service on other European brands on a daily basis.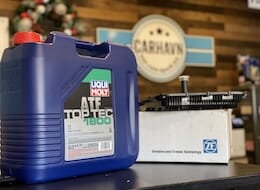 Excellent Brands
We use exclusively filters manufactured by ZF - the company that manufactures the transmission. For fluids, our go-to is LiquiMoly - a top lubricant brand from Germany.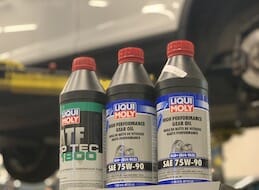 Warranty
All of our mechanical services come with at least 12-months or 12,000 miles of warranty in parts and labor.