Finance with CarHavn
Flexible Financing: Many Options to Get Your Car
Financing your car is one of the most important decisions in your financial life. Choosing the right lender can be the path to driving the car of your dreams, while building your credit history.
Let CarHavn assist you in finding the right financial partner and the right loan for your current financial situation. We have developed strong relationships with many local and national lenders. This means we have access to programs for many types of buyers.
While we can't guarantee we can finance everybody, our goal is to work hard so every guest has an equal chance of obtaining a great loan!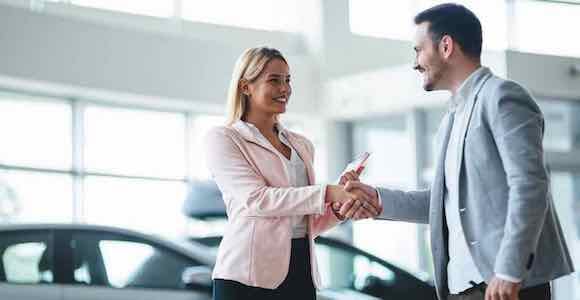 FINANCING FAQ
Why should I finance through your dealership versus arranging financing on my own?
Our dealership has affiliations with many local credit unions, major banks and speciality finance companies. Let our relationships work for you! The large volume of auto loans that we provide to lenders allows us to negotiate better terms for your loan than you probably can on your own. We make it easy to receive a desirable loan at the credit union, bank or finance company of your choice
What does your financing process work?
Our financing process is simple. Just select the specific vehicle that best meets your needs then submit an online credit application. Once approved, we will then help you find the right finance option for you.
How will my finance rate be calculated?
Financial institutions typically take four major factors into account:

1. Specific vehicle Information, including the year, make, model, and mileage.
2. Applicant Information, including employment, residence, and income information.
3. Credit score and payment history, via Equifax, Experian, and / or TransUnion.
4. Amount of down payment and / or any vehicle trade-in equity value.
I have had past credit problems - can I still get decent financing?
We can work with the vast majority of credit profiles. Even people with past problems can still enjoy the same no-haggle pricing, quality, and exceptional customer service that we give each and every one of our customers.
If this my first vehicle purchase, can I still qualify for vehicle financing?
Of course! First time car buyers can still qualify for good financing options, even without a previous vehicle purchase on their record. We may recommend working with a co-signer, or saving for a substantial down payment to increase your chances of being approved.
What documents do I need to purchase a vehicle?
Please bring a valid state-issued driver's license and proof of your current auto insurance. Additional information may also be required so please contact us for a current list of all required documentation.
A Quick Guide To Credit Types
How's your credit?
Your credit score and credit history many times determine whether you will be approved for a loan, and what the rate and terms will be. These are some of the most common credit types, and the financing they can expect. Please understand that this is a guide only - not a guarantee of credit acceptance.